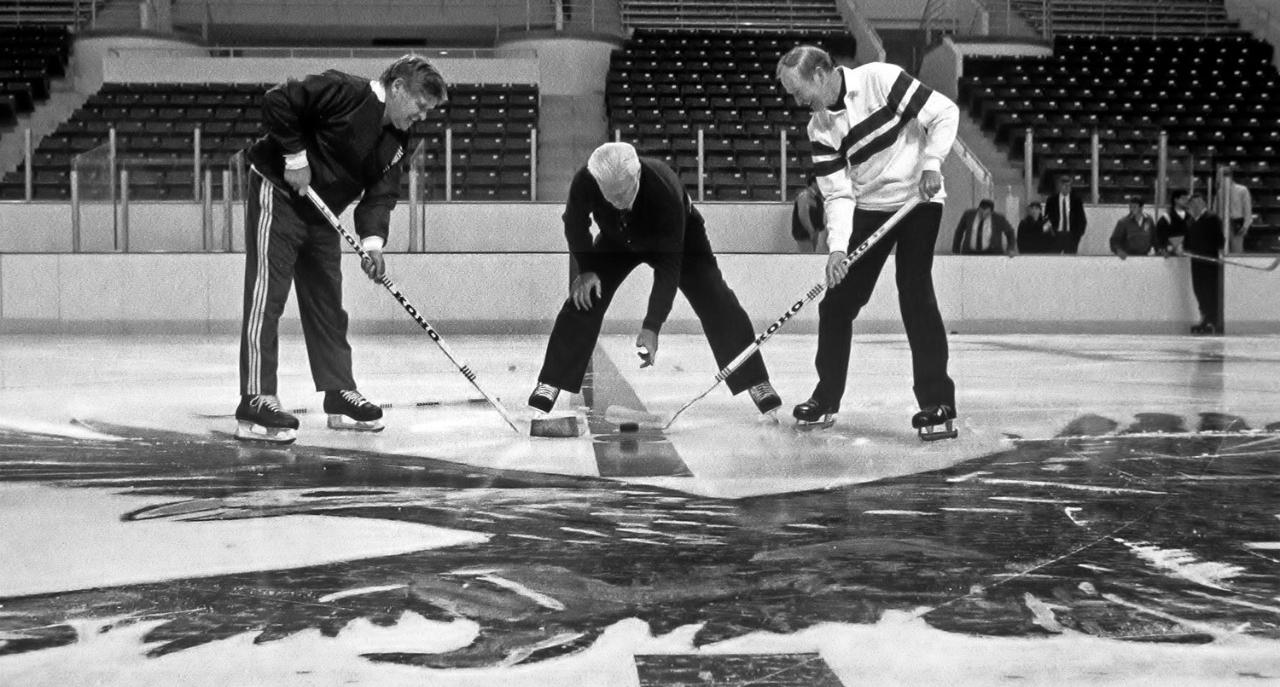 If you are proud of what Boston College is today, you owe it to mostly one man: Father Donald Monan, S.J. If you attended BC in the last 45 years, your educational and social experience was really shaped by one man: Father Monan. If you are a fan of BC sports, the school and its athletics would not be where they are today without the passion of Father Monan. The school's 24th president died Saturday at the Campion home for Jesuits in Weston.
He leaves behind and enormous and proud legacy.
Doug Flutie is often given credit as the spark for BC's current popularity, but nothing Flutie did on the field happens without Father Monan. By the time Doug arrived, Father Monan had already rebuilt the school's teetering financials and started the building boom that changed BC from a regional commuter school to a national university. Monan respected athletics and saw sports as a key to a full educational experience. He supported our teams and athletes and encouraged BC to take part in the then risky proposition of the Big East Conference. But Monan also knew that any attention BC earned on the field had to be complimented with elite academics. That academic focus, not the sports, is why BC's reputation is now solidified among the best universities in the country.
But beyond his accomplishments as an educator, leader and Catholic thinker, I think what is hard to capture was Monan's warmth and charm. In that case he was an ideal university President. Who wouldn't help BC when Father Monan called? No wonder the school was able to raise so much money during his tenure. He had that easy way about him that inspired trust and love. I was a BC student during his final years. To say he was beloved was an understatement. His fellow Jesuits had tremendous loyalty to him too. A few years after we graduated, my wife and I visited another Jesuit at St. Mary's for lunch. As we were wrapping up, Monan walked over to say hello. As our host introduced us, Father Monan then spent a few minutes talking to us about BC, life after graduation, etc. His charisma in that scenario showed that he could have done many things with his life and been a great success in politics or business. All of us -- especially the Jesuits and BC -- are lucky that he received the call to serve others. His leadership, vision and compassion will forever be a part of Boston College. We all owe him our thanks. May he rest in peace.