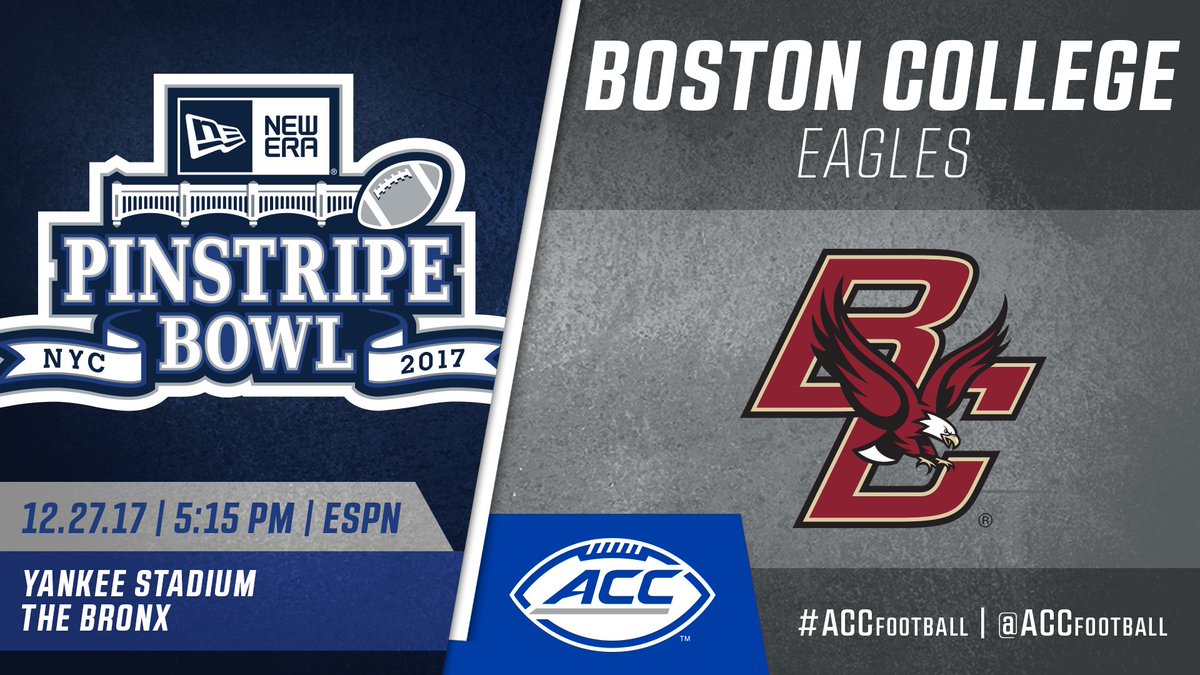 After some 11th hour worrying, it all worked out for BC in the end. The Pinstripe Bowl selected BC for their December 27 game at Yankee Stadium. BC will face Iowa. This is a pretty perfect setup. It is a winnable game against a respectable opponent in a desirable location near a large percentage of our fanbase. Reviews of BC's last trip to the Pinstripe Bowl were good, so I expect another good showing by our fans in the New York area.
Like BC, Iowa finished 7-5 with some impressive wins but also some head scratching losses. I think it helps that BC has former Iowa staffer Jim Reid to help BC get familiar with their opponent. Addazio needs this win for many reasons. But getting to eight wins the first time in a bowl against a Big Ten team would be a nice way to end the season. Losing to cap another 7-6 season would be a letdown.
The teams and the fans should be excited. I am.