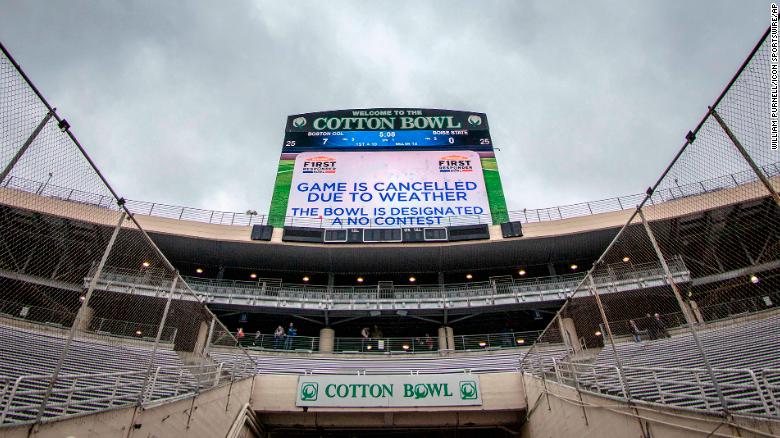 At some point in sports and BC fandom, you feel like you've seen it all. Then there is something totally unexpected, like a cancelled bowl game. BC's got out to a 7-0 lead, things were looking good, lightning forced a delay and then another and another and finally the bowl organizers and the schools agreed to cancel the game. It is officially a no contest and never happened. And with all of these crazy bowl games, that is supposedly the first time ones ever been cancelled by weather.
As frustrated as those of us who carved out time to watch were, the people who have my sympathy are the players and fans who made the trip. They sacrificed their time and money and Christmas for a game and they got ten minutes of football. We say bowl games mean nothing, but this one really did. What a waste of time and money.
This was a strange season with some great highs and frustrating lows. To end in a no contest is fitting. No one knows what to make of this season. I will have some season in review posts in the coming weeks, but it is poetic that Addazio finished with seven wins again.
Could this have been avoided? Supposedly the bowl organizers knew weather could be a factor but decided not to play the game earlier. Hindsight is 20/20. With the losing streak, the Alumni Stadium problems during the Syracuse game, the Addazio extension, the Texas A&M issues, and now this, it hasn't been an easy few weeks for Martin Jarmond. Let's hope his 2019 ends on a better note than 2018.
If there is any lesson here (beyond the planning) is that these games really are meaningless. BC might as well push for an expanded playoff, because it will be hard to get fans to care about these sorts of games again.