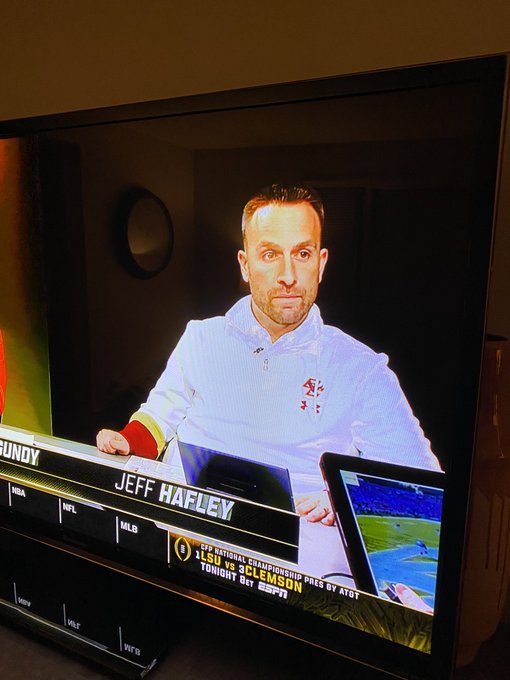 It would have been nice for BC and the ACC if Clemson had won the National Championship but LSU pulled away in a long and disappointing game. For BC fans the real story of the game was Jeff Hafley's work in ESPN's Coaches' Film Room. Our new coach shined.
Despite being the junior guy in the room, Hafley showed no fear and talked shop throughout. He was very knowledgeable without being geeky or coming off like a know it all. He slipped in a little humor and understood when to defer to his peers. For a new guy and someone who hasn't done much TV, he was a natural.
As much as I would like to say these skills translate into winning football, remember that his predecessor was good in the Film Room too. But Hafley was very different from Addazio. Where Addazio came off as booming and liked to talk about the trenches, Hafley showed a little more depth and a lot more nuance. He will be a welcome change.
Congrats to the Coach. Hopefully he will be in this game one day and other coaches will be talking about him.