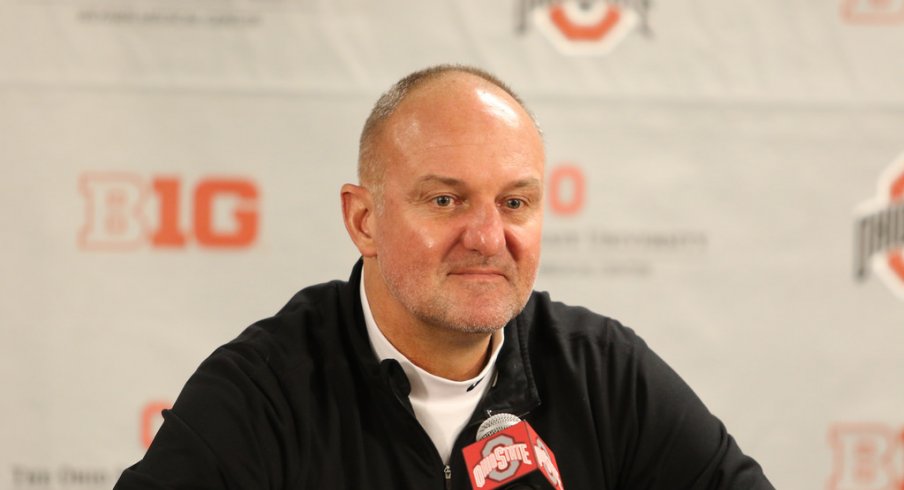 I don't know if BC will fire Jim Christian. I think they should, but the point of these coaching profiles is "where does BC go from here?" and "who is the right guy for the program?" Part 4: Last year's candidates.
Last year when it looked like Jim Christian might be fired, you saw multiple names floated, but three that seemed rather relevant and obvious were Northeastern coach Bill Coen, St. Bonaventure coach Mark Schmidt and former Ohio State coach Thad Matta. As speculation kicks in on the BC job again, all three are being floated again. This is in part because the ties to BC (Coen and Schmidt) or Jarmond (Matta) are so obvious. However, I don't think any of these guys will be on Jarmond's short list. If he wanted to hire them, he could have done so a year ago.
Because of their ties to BC, Martin Jarmond heard "Schmidt" and "Coen" a lot last year. They've been long-time head coaches, so they have an established track record. BC and Jarmond would know what they are getting and know what the potential obstacles would be (mainly recruiting at an ACC level). And more importantly, money and availability wouldn't have been an issue with either last year. But Jarmond didn't pull the trigger. Partially to get other things in place at BC and also -- whether fair or not -- the perception that neither was a difference maker. Last year at this time both were near the top of their respective conferences. While still having winning seasons this year, both teams have taken a slight step back, which only reinforces that they are pretty good coaches, but not great.
Matta is a bit more complicated. Like the other two, he was there for the taking last year. But it didn't happen. Who knows if there was serious interest then...or now? As I said last year, Matta had the Georgia job until he slept on it and decided he didn't want to come back. If you read up on him, he says he is happier than ever, but his health remains a concern. Jarmond worked with Matta for a long time, so he probably has a good feel for what the coach can or cannot do at this stage of his career. My guess is that more time away from the action and grind of the game doesn't make BC more appealing to Matta nor for Jarmond to bet his basketball program on a guy whose heart might not be in it.