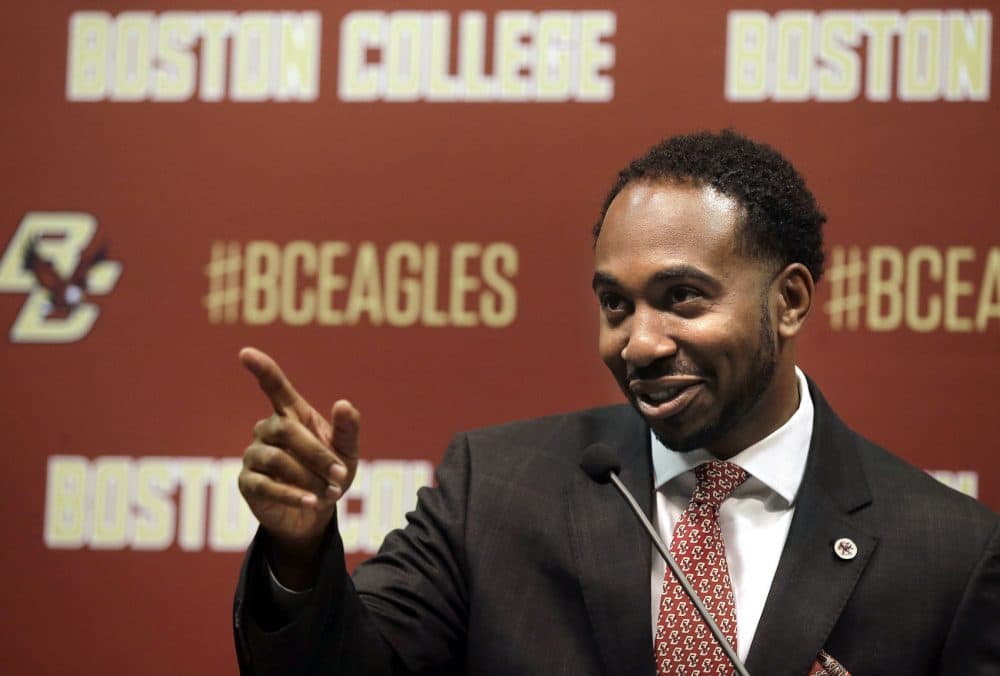 Per multiple reports
Martin Jarmond is leaving BC to be the next Athletic Director of UCLA.
I wish him nothing but the best of luck. While his time at BC was relatively short, he installed an enthusiasm and optimism missing for nearly a decade. He didn't reshape the department but did make some critical decisions, most notably firing Addazio and hiring Hafley.
There are plenty of people who feel he is leaving too soon or are disappointed he didn't do more. My response is that it is hard to do a lot in three years in a big bureaucratic position where embracing the status quo is needed so often just to get through a respective season. BC is a political place and he managed the politics better than Brad Bates and better than the latter half of the DeFilippo era. As for leaving, how can anyone be surprised? When you hire a young, ambitious person, he or she is going to want to move onto the next challenge.
BC is in a better place than it was and finding his replacement won't be hard. Ever to excel and good luck to Martin.