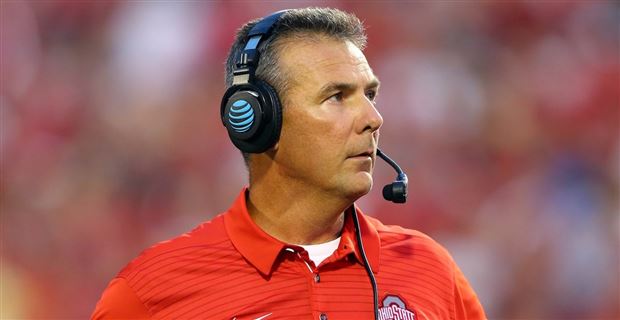 As I was watching the Rose Bowl and Urban Meyer retired (again), I first thought "he'll coach again." Next my thoughts drifted to the ultimate "what if" of would I want him coaching my team. Despite thinking he embodies so many of the consistent flaws in some college coaches -- he's myopic, he's hypocritical, he's a bully, he's thin-skinned, -- I still admitted that I would welcome him to BC in a minute. The guy might be the best game manager in the last 30 years, certainly knows how to build a program and has won everywhere.
As for it ever happening, it won't. I know that. But Meyer's connection to Jarmond and the slight chance that he'd want to comeback and do it differently and the "right way" means that there is the slightest of slight chance. Like getting struck by lightning. Meyer's snakey history of picking his spots where he can win big and quickly, and the fact that taking the BC job would mean undercutting one of his former assistants probably more than offsets Jarmond's history with him.
But I am willing to admit my hypocrisy even on the hypothetical. I want BC to win and he's proven he can do it. But to give you a sense of how BC fans see ourselves, all you have to do is look at the replies to my tweet about Meyer.
Twitter poll for BC fans: if Martin Jarmond could talk Urban Meyer out of retirement, would you want him coaching BC?

— Bill Maloney (@bcatleagle) January 2, 2019
Some would never want Meyer and some would be over the moon. Very few are in the middle. It shows that BC fans value what BC stands for and that we are different. I think we could still be BC regardless of our coach.
I just hope that one day we get a coach at Meyer's level and he stays around long enough to win something big.