Take a look at Wake's new helmet. Nothing special, right? Fits in with their current style but adds a new dimension with the white base.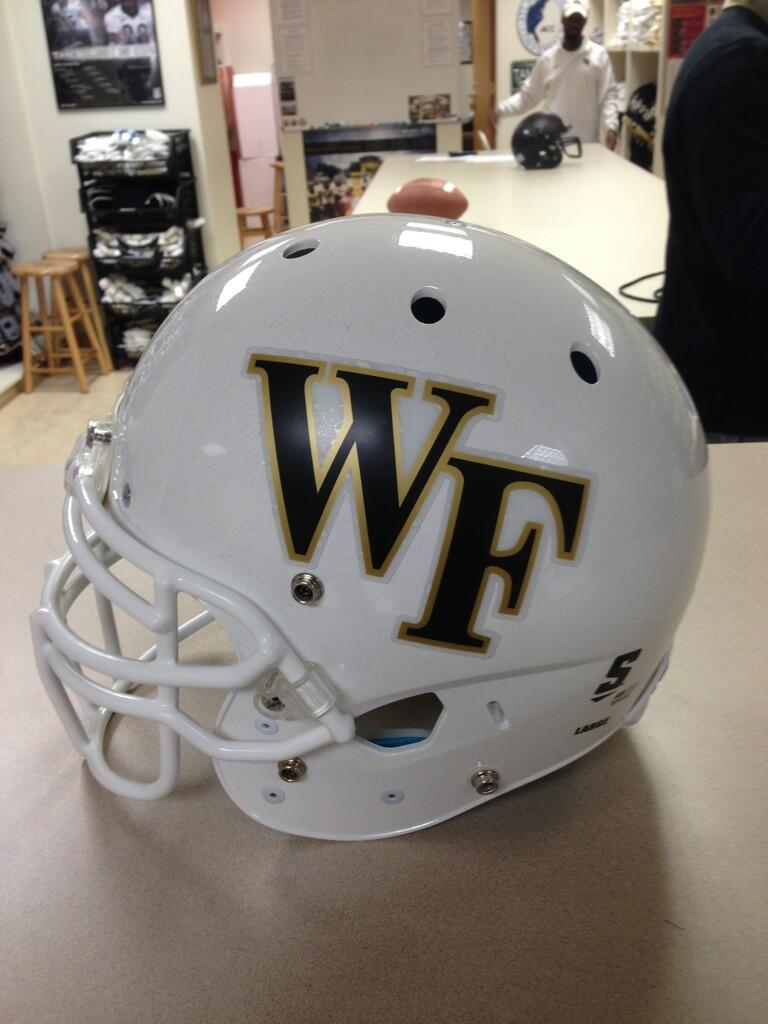 Now check out the other side.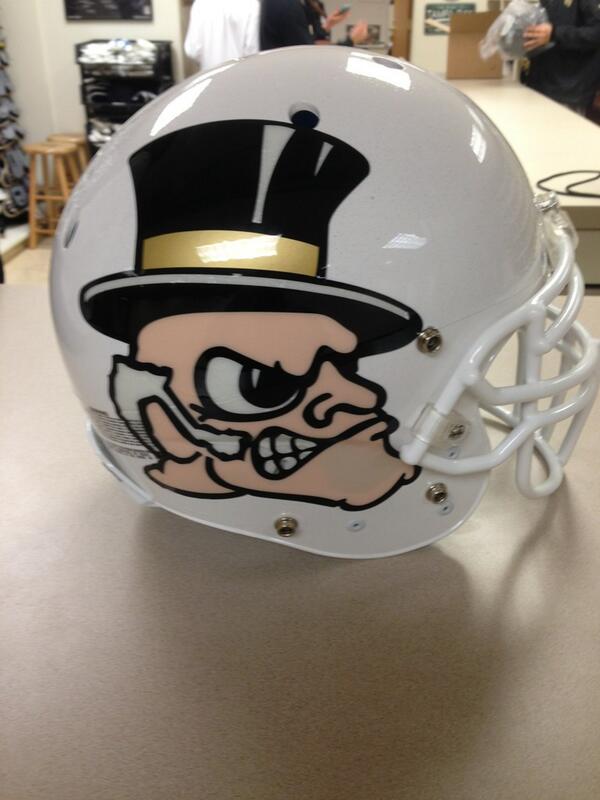 Ugly. Tacky. Over the top. It is not Wake Forest, but it is the trend in college football.
I've addressed the helmet and uniform issue millions of times, but if conservative Wake Forest can come out with a "cool" look, we can try something different and better than the white-stripe nonsense.
Wake will also use a matte look this season.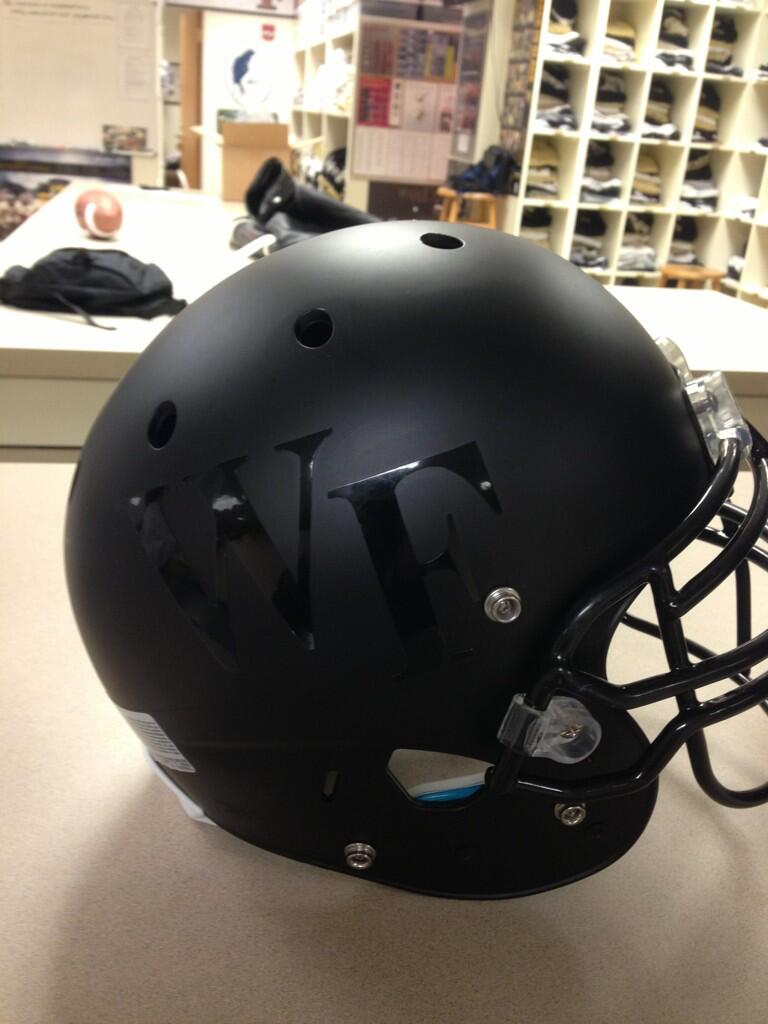 If all the cool kids are doing it, hopefully this gets BC one step closer to my "eagle wings" design.