Friday saw the updated release of Athletic Director pay among ACC schools. The list is incomplete since private schools do not have to disclose their Director's salaries. But the list does include Duke and Wake Forest.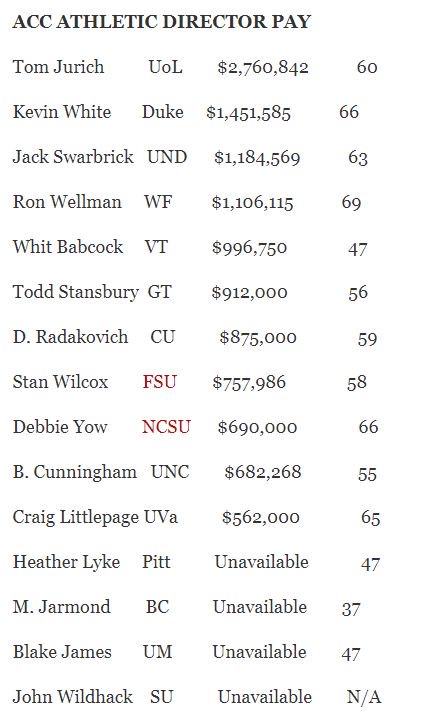 Given BC's revenues and history, we can assume that Jarmond is in the lower half. Based on some uncovered tax filings in the past we know that GDF and Bates made approximately between $500,000 and $600,000 annually.
As much as I think BC needs to have competitive salaries, there is an aspect of bidding against yourself when it comes to these high level positions. If BC had been paying more could we have hired a "better" AD than Jarmond? Maybe an older one, but not necessarily someone who would guarantee a turnaround.
I am sure Jarmond's salary will come out in the next year or so. At this point it doesn't really matter. What matters is he needs to get fans excited, raise some money and figure out what to do with football and basketball.