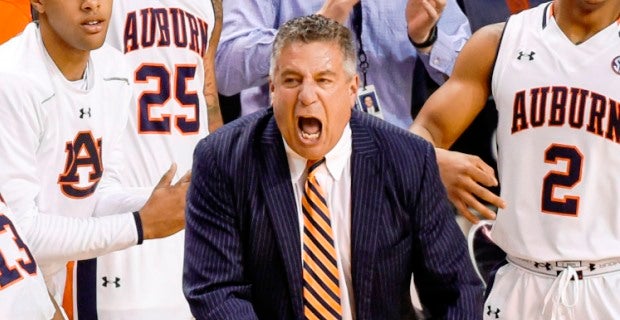 Following an SEC Championship, Bruce Pearl is now leading Auburn on a deep NCAA Tournament run. Any time Pearl has success, there are plenty of BC fans who wonder "what could have been." I was one of those fans for a long time. While I still love watching Pearl, I know that BC was right to never really pursue him as a BC coach.
Regardless of what people say, the only real window to ever get Pearl was when Donahue was fired. All the other times, either BC had a successful coach in place or Pearl had a job that could pay more than BC. When Donahue's final season was falling apart a strong AD could have locked up Pearl and dealt with the internal politics of getting him hired. Clearly Brad Bates was not that AD. Maybe Gene could have pulled something like that off. Maybe Jarmond. But Bates clearly didn't have the foresight or understand the politics to get BC to sign off on Pearl. That was probably for the best.
Pearl's time at Auburn has been filled with basketball success but plenty of off the court issues. Two different assistants have been arrested for illegal bribes. Pearl didn't talk to or work with former Auburn AD Chris Myers. He also hasn't been afraid of using the media to fight for a raise or get his named mentioned for other openings.
I am for changing the system and suspicious of BC's purity, but had BC hired Pearl we would be dealing with a whole host of problems and embarrassments. I want change and success, but Pearl was never going to do things in an acceptable way for BC.