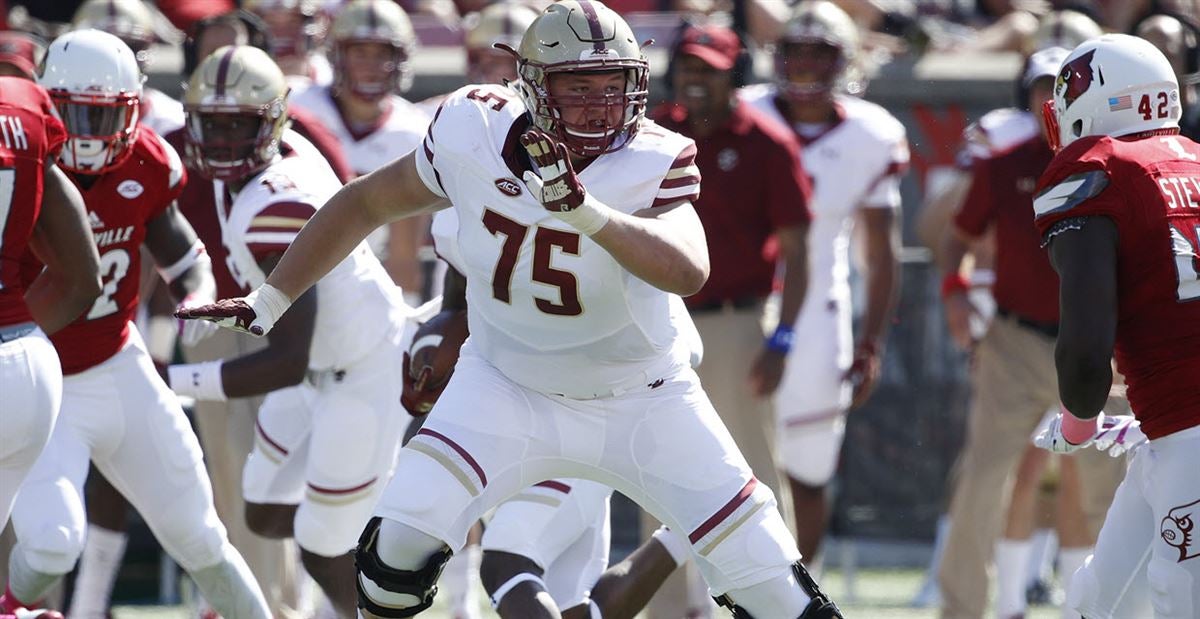 11 years ago, the Falcons changed their franchise by selecting Matt Ryan in the First Round. He will retire with every Falcon record imaginable. If he is going to be a Hall of Famer, he will probably need four or five more years of elite play. A key component to the final stretch of his career will be a fellow BC guy Chris Lindstrom, who the
Falcons selected with the 14th pick
.
Lindstrom's story is a good one for BC. He was a solid, local recruit, who BC identified and closed early. He got good coaching and got better every year. Lindstrom also deserves a lot of credit for his work the past 12 months. He shot up draft boards with his senior year, great week at the Senior Bowl, strong combine and good workouts.
On a personal note, I am giddy. Matt changed what it was like being a BC fan here in Georgia. Adding another critical piece from BC will make all their success in the next few years that much better. And I think Lindstrom will be a difference maker here. The Falcons line has been bad since Shannahan left. Lindstrom will give Matt more time.
Congrats to Lindstrom. Congrats to the BC staff for getting him here. Go BC. Go Falcons.