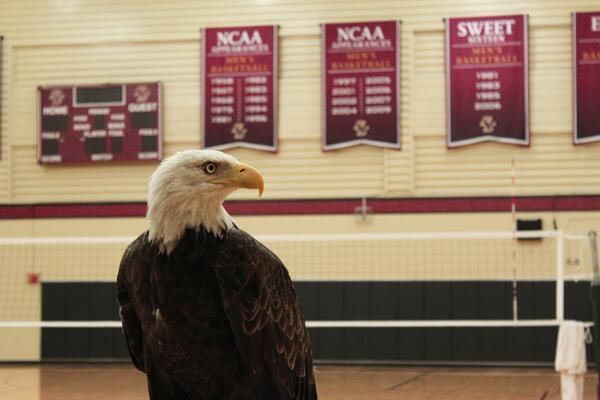 Brad Bates keep scoring points with the BC faithful. For years we've been asking for a live eagle mascot. For years were told it wasn't feasible. Not anymore.
BC announced that for the first time in 47 years the school will have a live eagle mascot
. There is also a fan naming contest for the bird. I don't think that this will suddenly get people to their seats on time, but it is the type of tradition building that is long overdue.
Matt Tennant is hoping to
make the Eagles final roster
. Will Blackmon
signed with Jacksonville
.
Women's Soccer
lost to UConn
.
Here is a history of the
BC-Villanova rivalry
.
In his conference with the Philly media Addazio
addressed his time at Temple
.